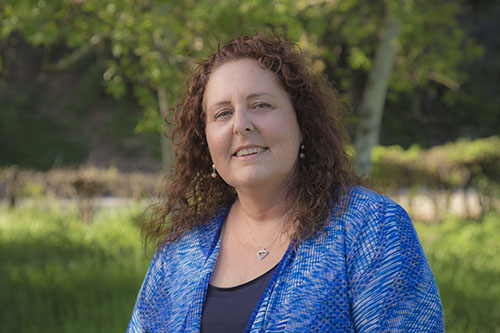 From Artist to Therapist…
For over 25 years I worked as a graphic designer and loved creating beauty and concepts that promoted a variety of businesses. Throughout that very fun career, I always felt like something was missing. I wanted to do more to help people better their lives, and I always dreamed of being a therapist, so midlife I decided to make a major career change.
I began this transition by getting a masters in spiritual psychology from University of Santa Monica, which led me through a personal transformation that gave me tools to navigate the most stressful life experiences. Then I attended University of La Verne, graduating with a masters in educational counseling with an emphasis in school and family-based counseling. I am currently enrolled in a doctorate program in integral psychology at California Institute for Human Science, which I expect to complete by 2025. I am a licensed professional clinical counselor in California (LPCC #13456).
My areas of therapeutic specialty are specifically chosen based on personal experience and the difficulties I had when seeking my own support. Working with a therapist who truly understands your perspective provides a powerful resource for creative solutions. I use a strength-based approach in all my work so we can build on a foundation of what is working right and change areas where you want to see improvement.
I enjoy taking a collaborative, psychodynamic approach to mental health.
A LEARNING ORIENTATION TO LIFE HELPS US BUILD RESILIENCY
If we believe there is learning and purpose in all experience, we have begun the process of using life as a way to grow and expand. One of the fundamental principals I use in practice is looking at the lessons and blessings within each experience. Learning to self-analyze is a crucial step to helping uncover the belief systems that keep us trapped in unwanted life patterns. Through a gradual process of collaboration, homework, and shifting behavior, you will see great change inside and out.
A learning orientation to life is the first step towards transformation.
THE GOAL IS CHANGE ON YOUR TERMS
I use a holistic approach in counseling sessions, addressing the needs of body, mind, and spirit. My experience as a therapist, school counselor, advocate, artist, author, parent, and business coach allows me to bring a unique perspective to each session. I believe strongly in the power of the unconscious to guide our decisions, but I do not believe in spending a long time dwelling in the past. I utlize psychodynamic, solution-focused, somatic, acceptance & commitment, and cognitive behavioral approaches.
Together we will create small steps towards big changes.
CREDENTIALS & CERTIFICATIONS
Licensed Professional Clinical Counselor #13456
Pupil Personnel Services (PPS) Credential in School Counseling
Certified Mindfulness Practitioner
The Listening Program Certified Practitioner
Wrightslaw Special Education Law & Advocacy Training
Irlen Syndrome Certified Screener
Structures of Intellect (SOI) Certified Assessor
Murphy-Meisgeier Type Indicator for Children® (MMTIC®) Certified Assessor
Neurodevelopmental Movement Training Dec 2022
EDUCATION
In Progress:


Doctorate in Integral Psychology
California Institute for Human Science
Expected graduation: June 2025
Masters in Educational Counseling
University of La Verne
Concentration in school & family counseling
Masters in Spiritual Psychology
University of Santa Monica
Bachelor of Architecture
Cal Poly San Luis Obispo
.
Presentations
Refocusing the View: Considering Disability through a Social Justice Lens
CAPED Conference, October 2021
CUNY Accessibility Conference, April 2021
9 Skills Required for College Success
WESTOP Conference 2021, March 2021
Disability Services & Student Veterans: Building Bridges to Success
Student Veterans of America, NatCon, January 2020
Supporting Students with Social Communication Deficits Training
CSUCI Counseling & Psychological Services, January 2020
CSUCI Learning Resource and STEM Tutors, February 2020
CSUCI Staff Training through HR, March 2021
CAPED Conference, October 2021
Disability Support for Veterans Transferring to 4-year College
Veteran Affairs Transfer Day, April 2020, November 2020, April 2021
Transition to College Panel Discussion
SELPA Ventura County Transition Fair, October 2019
K-12 to College Transition for Special Ed Students
Ventura County School Counselor Breakfast (October 2019 and 2020)
Calming the Hyper Child Workshop
Ojai Library for Special Mom Advocate, February 2018
Program Development
Diverse Dolphins affinity group
Eta Zeta Chapter of Delta Alpha Pi Honor Society
Community College Transition Coalition program
Supporting Students with Social Communication Deficits training
Self Advocacy for Special Ed Students online training
Virtual School Survival Skills workshop series

Optimize Your Study Space

Minimize Distractions, Maximize Studying
Easy Strategies to Get Organized!
Tips to Maximize Homework Efficiency
How to Access Virtual Tutoring
Proven Study Tactics for Exams
Create & Manage a Virtual Study Group
Get a Grip on Test Anxiety
Coping With Zoom Fatigue
Prepping for Spring 2021
Put a STOP to Procrastination
Strategies for Writing Papers
Use Tech to Be More Efficient
Tips to Prep for Final Exams
Mindfulness for Final Exams
THERAPY SERVICES
Social Anxiety
Neurodivergent Living
Midlife Transitions
Individuals with Chronic Illness
Support for Caregivers
CONTACT
Bonnie Landau Weed, LPCC, PPS
LPCC #13456
bonnie@thrivingspirit.net
805-669-6106